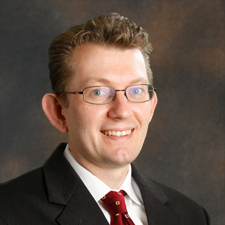 Boston University School of Law, J.D.


Rutgers University, B.A.



New Jersey


United States District Court for the District of New Jersey



Super Lawyers Rising Star, 2010 and 2012


Appointed by Law Division of Superior Court of New Jersey to serve as Special Master



"How to Spark Redevelopment,"
NJBiz, May 16, 2011


"Fast Track to Recovery,"
Asbury Park Press, April 21, 2011


"Contribution or Taking?,"
New Jersey Law Journal, April 16, 2007


"Concerns with COAH's Substantive Regulations,"
New Jersey Law Journal, February 13, 2006



Panelist, 2010 Land Use Update, ICLE


Panelist, COAH Update (Webinar), ICLE


Panelist, 2011 Land Use Update, ICLE


Panelist, 2011 Real Estate Conference, ICLE


Panelist, Introduction to NJ Land Use Practice, ICLE


Presenter, Affordable Housing, ABC Convention


Panelist, Land Use Basics, ICLE



Real Estate


Land Use


Regulatory Affairs


Litigation


Affordable Housing



New Jersey State Bar Association, former Trustee of the Board of Directors, Land Use Section


New Jersey Chapter of the National Association of Industrial and office Properties


New Jersey Builders Association


Robert Axel Kasuba. Esq.
Robert Axel Kasuba has extensive experience representing property owners and developers in a broad range of real estate, land use and litigation matters. His clients range from publicly traded REITs and other institutional commercial and residential developers to individual homeowners, small businesses and non-profits.
Recognized multiple times as a Rising Star by New Jersey Super Lawyers, Mr. Kasuba has achieved significant victories on behalf of clients in New Jersey's trial and appellate courts. He has successfully litigated exclusionary zoning lawsuits, which has lead to the construction of multifamily inclusionary developments in municipalities throughout New Jersey.
He is also thoroughly familiar with all of the nuanced procedures available in land use matters. He has successfully filed orders to show cause to expedite land use litigation and has obtained injunctive relief prohibiting a municipality from rezoning property.
His expertise is not limited to representing clients in the courtroom. He has also appeared on behalf of clients seeking development approvals in municipalities across the State.
In addition to representing clients, Mr. Kasuba has authored numerous articles and has been quoted in the newspaper regarding local real estate projects and broader development issues affecting New Jersey. Over the years, he has been a frequent speaker at seminars regarding issues affecting development in New Jersey. He has also been a member of a municipal planning board.
Return to Attorney List >