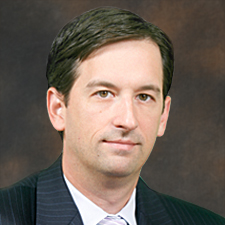 Rutgers University 1995 (BA in Political Science, BA in Criminal Justice)


Rutgers School of Law 1998 (JD)



New Jersey


Pennsylvania


United States District Court for the District of New Jersey


United States District Court for the Eastern District of Pennsylvania



Super Lawyers – Rising Star 2003 through 2012



"The End of Voluntarism in the Land Use Process,"
New Jersey Law Journal, May 2008


"Reclaiming Affordable Housing,"
New Jersey Law Journal, March 2007


"Examining the Reach of COAH's Growth Share Regulations,"
New Jersey Lawyer, December 2005


"DEP Commences Effort to Limit Water Resources across the State,"
New Jersey Law Journal, March 2004




Affordable Housing


Business and Corporate


Labor and Employment


Land Use


Litigation


Real Estate


Redevelopment



Director - Land Use Section of the New Jersey State Bar Association


Richard J. Hoff, Jr.
Richard J. Hoff, Jr. focuses his practice on all facets of land use, real estate, affordable housing law and commercial litigation, with a special emphasis in complex litigation. Rick has represented major commercial and residential developers, trade organizations, and landowners throughout the State of New Jersey in connection with real estate transactions, applications for zoning, land use approvals, real estate litigation, and affordable housing litigation.
In connection with land use and affordable housing litigation, Rick manages all phases of that process from the initial hearings before land use boards through, if necessary, the litigation process. Rick's land use practice has brought him before the New Jersey Supreme Court in achieving crucial victories for the development community.
Beyond the courtroom, Rick's represents trade organizations, residential and commercial developers and landowners in connection with all phases of real estate transactions and negotiations including preparation and revisions of contracts, state legislation and local ordinances that affect development interests throughout the State of New Jersey.
Rick is also a frequent lecturer for the New Jersey Institute for Continuing Legal Education on topics including land use, real estate and affordable housing. In addition, Rick has authored a number of articles relative to New Jersey's land use practice. Rick currently serves as a Director on the Land Use Section of the New Jersey Bar Association.
Return to Attorney List >