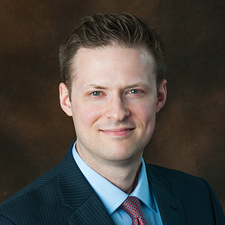 B.A., with honors, University of Chicago, 1998


M.C.R.P., Rutgers University Edward J. Bloustein School of Planning and Public Policy, 2004


J.D., Rutgers University School of Law – Newark, 2004





"Transfer Tax Considerations for the Purchase and Sale of New Jersey Real Property," The Metropolitan Corporate Counsel, November 2014


"Newly-Enacted Economic Opportunity Act Revamps Economic Redevelopment and Growth Grant Programs, Aids Homebuilders," Dimensions, October 2013


Contributing Author, Chapter 5, "Flexible Zoning and Land Use Control Devices," and Chapter 7, "Costs of Approval and Conflicts Among Levels of Government," New Jersey Land Use, Second Edition, Juris Publishing, 2009



Speaker, Commercial Land Use and Zoning Law, sponsored by National Business Institute, Inc., December 17, 2015


Panelist, Affordable Housing Overview, sponsored by the New Jersey Builders Association (presented at the 65th Annual Atlantic Builders Convention), March 26, 2014


Speaker, New Newark Ordinance Affects Employers and Landlords, sponsored by the Newark Regional Business Partnership, November 15, 2012


Speaker, Land Use and Zoning Law Litigation in New Jersey, sponsored by National Business Institute, Inc., December 6, 2011


Speaker, New Jersey Land Use Law: Current Issues in Subdivision, Annexation and Zoning, sponsored by National Business Institute, Inc., April 14, 2008



Land Use


Redevelopment


Development Incentives


Regulatory Affairs



Judge, New Good Neighbor Awards, sponsored by New Jersey Business & Industry Association


Member, New Jersey State Bar Association, Land Use Section and Committee on Renewable Energy, Clean Tech and Climate Change.


Member, New Jersey Chapter of the National Association of Office and Industrial Properties


Member, International Council of Shopping Centers


Peter Flannery
Peter Flannery practices primarily in the areas of land use and redevelopment law representing residential and mixed-use redevelopers, retail developers and landlords, and industrial operators.  His experience includes appearances before local planning and zoning boards and county, regional and state agencies; the litigation of prerogative writ actions in connection with land use approvals, redevelopment area designations, and zoning and redevelopment plan ordinances; and the negotiation of redevelopment and other development agreements. 
In addition to his wide-ranging land use and redevelopment experience, he also has a strong background in tax exemptions and related financing for redevelopment projects, including the formation and structuring of urban renewal entities and the negotiation of agreements for long term tax exemptions (PILOTs), redevelopment area bond financing, and five year tax abatements and exemptions. 
He also advises clients regarding New Jersey Economic Development Authority incentive programs, urban enterprise zone benefits, and zoning due diligence.
Return to Attorney List >