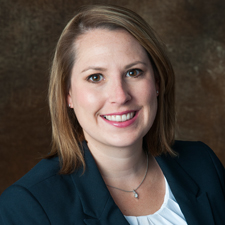 The College of New Jersey (B.S., Civil Engineering, 2007)


Rutgers University School of Law - Camden, 2011







Construction Law


Environmental Law


Real Estate


Land Use



Danielle Novak Kinback
Danielle Novak Kinback concentrates her practice in the areas of environmental law, real estate and land use, and construction law.
A licensed Professional Engineer, Ms. Kinback was previously employed for five years as a Senior Engineer for the Ocean County Engineering Department where her responsibilities included civil design, construction management, and environmental permitting. Ms. Kinback also has a combined seven years experience serving on municipal planning and zoning boards.
Ms. kinback is a 2007 graduate of The College of New Jersey and a 2011 graduate of Rutgers University School of Law, Camden.
Return to Attorney List >